Dreumex at FIBO Global Fitness 2023: discover the new way to clean
From 13 to 16 April 2023, the Dreumex team will be at the FIBO Global Fitness trade fair in Cologne, Germany. FIBO is the world's largest trade fair for fitness, wellness and health. Their vision is a strong fitness industry and a healthy society. A vision that perfectly matches the vision of Dreumex and all the more reason to take hygiene seriously.
Why disinfection is still important
In busy fitness and sports centres, there are many contact points that deserve attention. Equipment, devices and weights in fitness centres and gyms are touched frequently and by different hands. Hands are often warm and moist: ideal conditions for bacteria to grow. For instance, weights contain 362 times more bacteria than a toilet seat and contact points of treadmills 74 times more than a faucet[1]. So at these areas, bacteria and viruses can easily spread among sportspeople with the risk of making them sick. Enough reason to disinfect these contact points properly and regularly.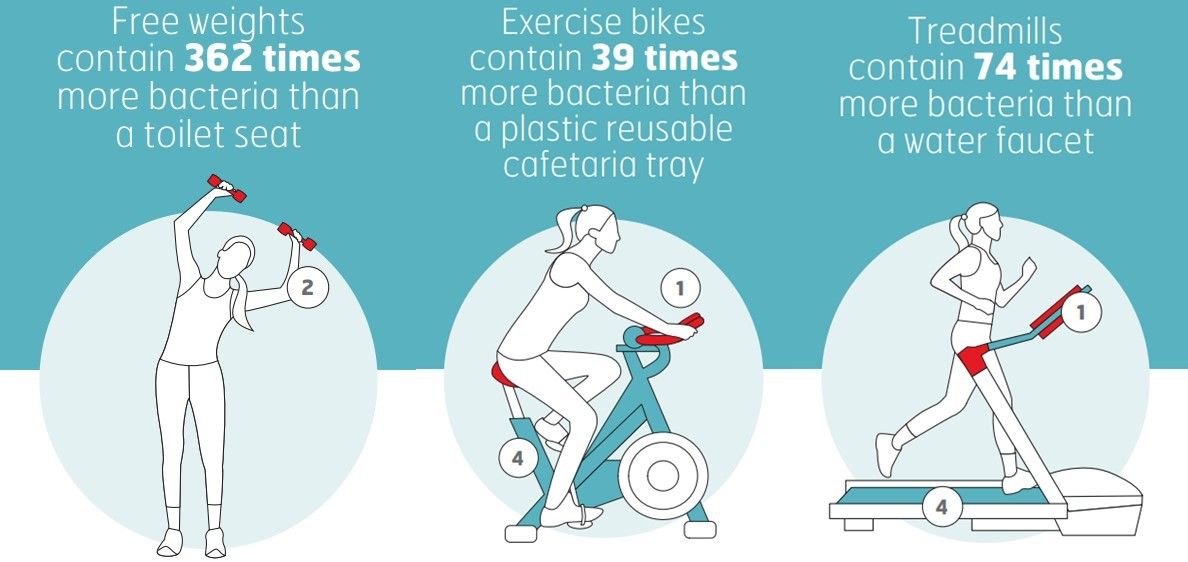 Source: https://fitrated.com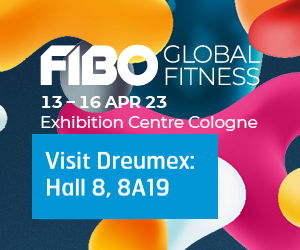 First clean, then disinfect
Disinfection only makes sense if surfaces are clean. Grease and dirt must be removed first, otherwise tough bacteria, fungi and germs found below cannot be reached properly with disinfectant. Cleaning with loose (paper) cloths and sprays is time-consuming, consumes unnecessary amounts and spraying also releases unhealthy chemicals into the air.
The new way to clean
At booth 8A19 in hall 8, the Dreumex team will show sports and fitness school owners how things can be done differently and how they can keep their clients healthy. They give advice on which contact points should be cleaned and disinfected, how often and by whom. And perhaps just as important: with which product.
Dreumex Disinfectant & Cleaning Wipes
Dreumex Disinfectant & Cleaning Wipes are the product of choice for the new way of cleaning. The most important advantages are listed below:
2 in 1 hygiene: cleans and disinfects at the same time
Hygienic: kills bacteria, yeasts and enveloped viruses (such as corona, influenza and RS)
2 in 1 product: cloth and liquid in one
Ready-to-use: simple and fast
Always the right dosage
Reduces use, therefore less waste
Can be used flexibly thanks to the various options
Safe: contains no alcohol, no bleach and no chlorine
The perfect solution for fitness and sports centres to keep their clients safe and healthy! Visitors to the Dreumex booth will also have the chance to win a Dreumex Disinfectant & Cleaning Wipes Starter Pack.
Learn more about Dreumex Disinfectant & Cleaning Wipes
Find out more about our complete range for Sport & Health
[1] Source: https://fitrated.com