Protecting the health and safety of your employees and customers is of great importance. If you want to encourage them to use disinfecting wipes, it is recommended to keep them in a visible and fixed place. This helps to make it a part of their daily routine. Another advantage of using a dispenser is that one doesn't need to touch the container when taking a wipe: this prevents cross-contamination via the container.
Our disinfecting wipes dispensers are designed to be convenient and securely hold the containers while wipes are being pulled out. They are available in different designs: from practical industrial stands and wall dispensers to beautifully designed stainless-steel stands.
Dispenser stands
In high traffic areas where many wipes are used a Dreumex dispenser stand is the sturdy, all-in-one solution you need. The wipes are dispensed at the top and can be discarded at the bottom. The dispenser stands are available in a robust industrial version and a stainless-steel design for when impressions matter.
Wall dispensers
In some cases, you want your wipes to be within an arm's reach, for instance just above the countertop or at the gym. That's where our wall mounted dispensers and brackets come in handy. They securely hold the container in place when the wipes are being dispensed. Our wall-mounted dispensers are easily installed on almost any wall.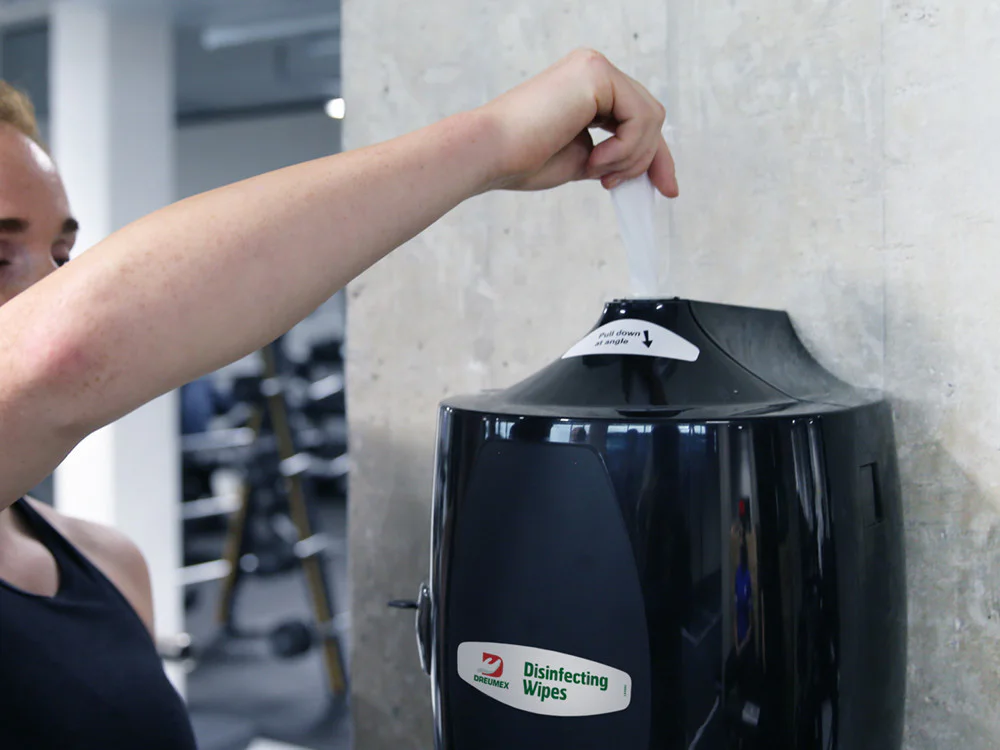 Our brackets and dispensers