Research shows that what people want from a toilet, besides being clean, is a fresh scent. A fresh scent doesn't only improve the visitors experience, but also encourages keeping the lavatory clean and hygienic. Keeping it hygienic will prevent it from becoming a breeding ground for bacteria like E-coli, Staphylococcus or Salmonella.
Gold Fresh® is an air freshener for use in sanitary areas, corridors, offices, etc. It has been designed to spread a very pleasant smell for up to two months! The Oriental Flower and Pacific Blue fragrance will make any room a pleasant place to go.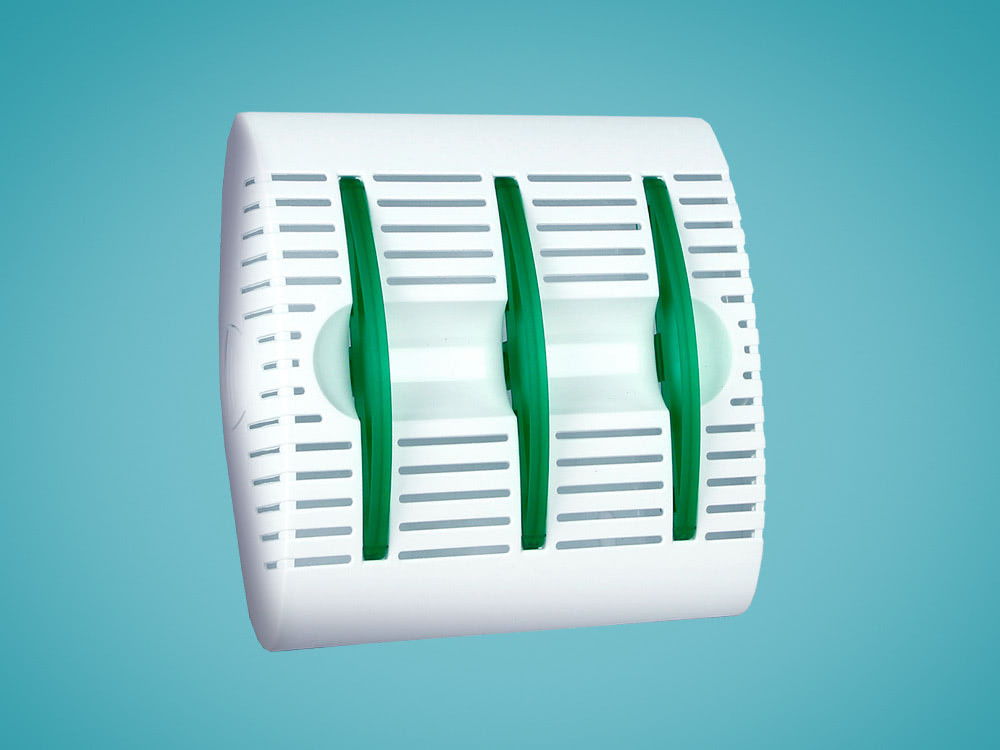 Simple and environment friendly
Gold Fresh® works in combination with scent strips. Depending on the area involved and the desired strength of the smell, Gold Fresh air freshener can be filled with one, two or three strips. No batteries are needed. Attaching the Gold Fresh air freshener to the wall as well as replacing the scent strips is easily done.​
Convenient in any washroom
Our Gold Fresh® air fresheners are used in washrooms across many industries, such as the food industry, sports & health, hospitality industry, automotive and in office buildings​. Together with our Omnicare soap dispenser and Xlerator® hand dryer they form the winning team for your washroom.