Bacteria, viruses, yeast infections and fungi are often transmitted from one person to another by direct contact or via contaminated objects and surfaces. Taking good care of your hands and disinfecting them regularly reduces the risk of cross-contamination significantly.
We offer a broad range of alcohol-based hand disinfection solutions. From alcohol-based disinfectant sprays in touch-free dispensers, to hygiene stations and sprays for on the go. They are effective and easy to use in the workplace, office, changing room, kitchen, gym, day care centre and on the go.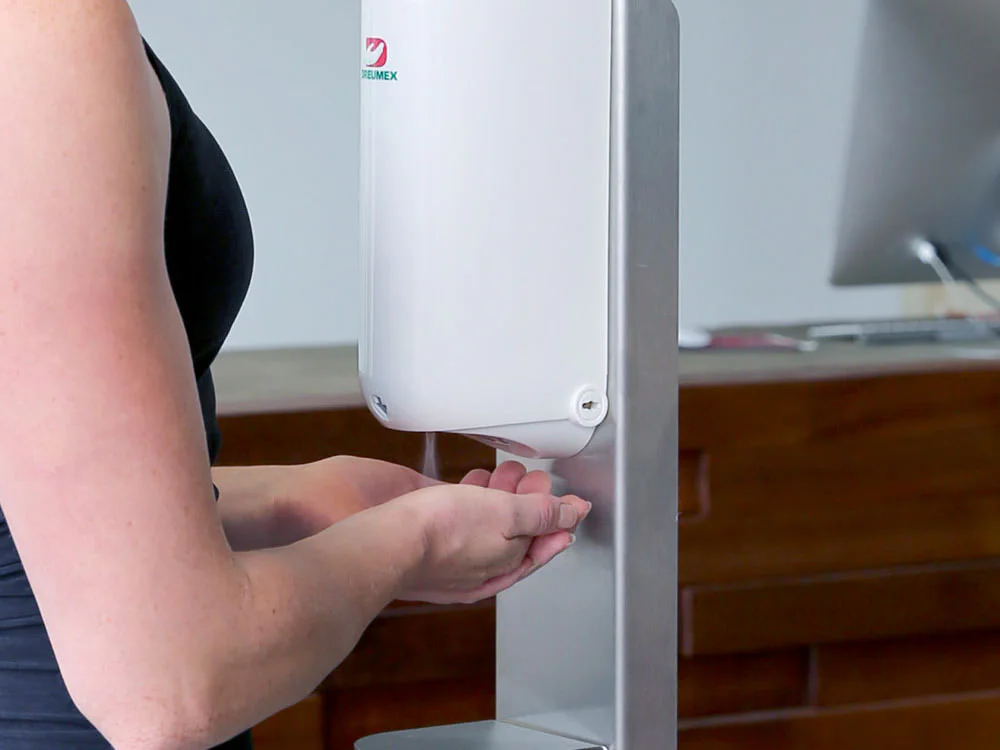 Dreumex Omnicare: prevent cross-contamination
Disinfecting spray dispensers with contact points that are set up in public spaces can be a source of bacteria and viruses. A simple touch can compromise your health and that of those around you. The Dreumex Omnicare touch-free dispenser eliminates the risk of cross-contamination via the dispenser by taking away the need of contact.
Alcohol based disinfectant sprays
Compatible with our Dreumex Omnicare dispenser are our alcohol based disinfectant sprays. Using these sprays reduces the risk of cross-contamination by killing 99,99% of all bacteria, viruses, yeasts and fungi. Our disinfectant sprays are designed for high traffic areas where hygiene is crucial. They are safe for daily use.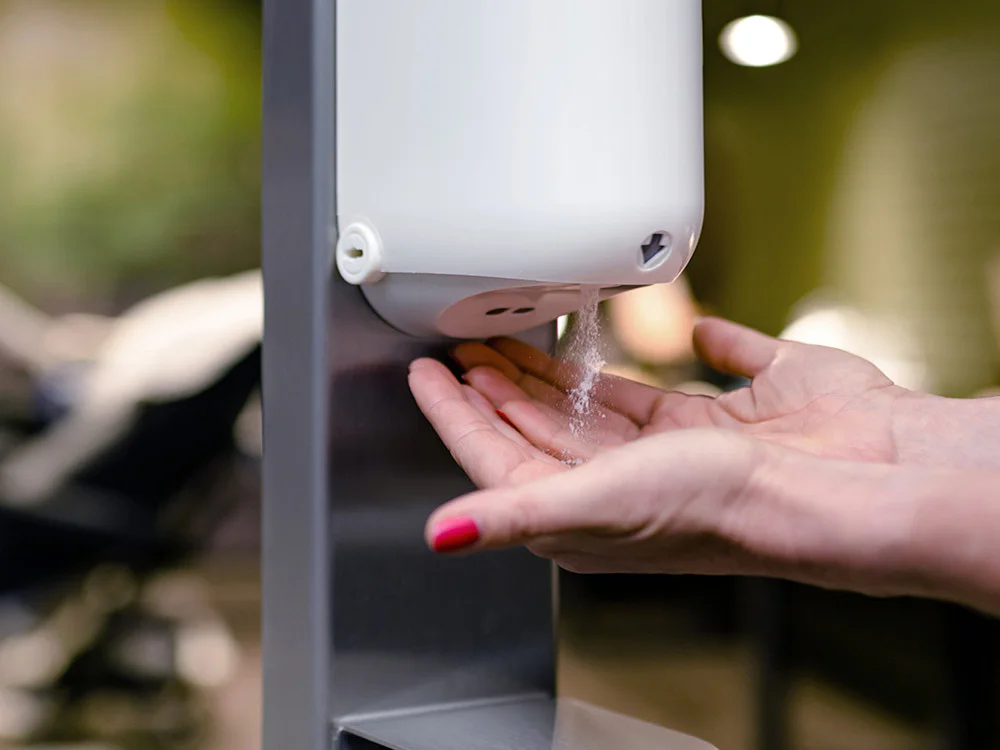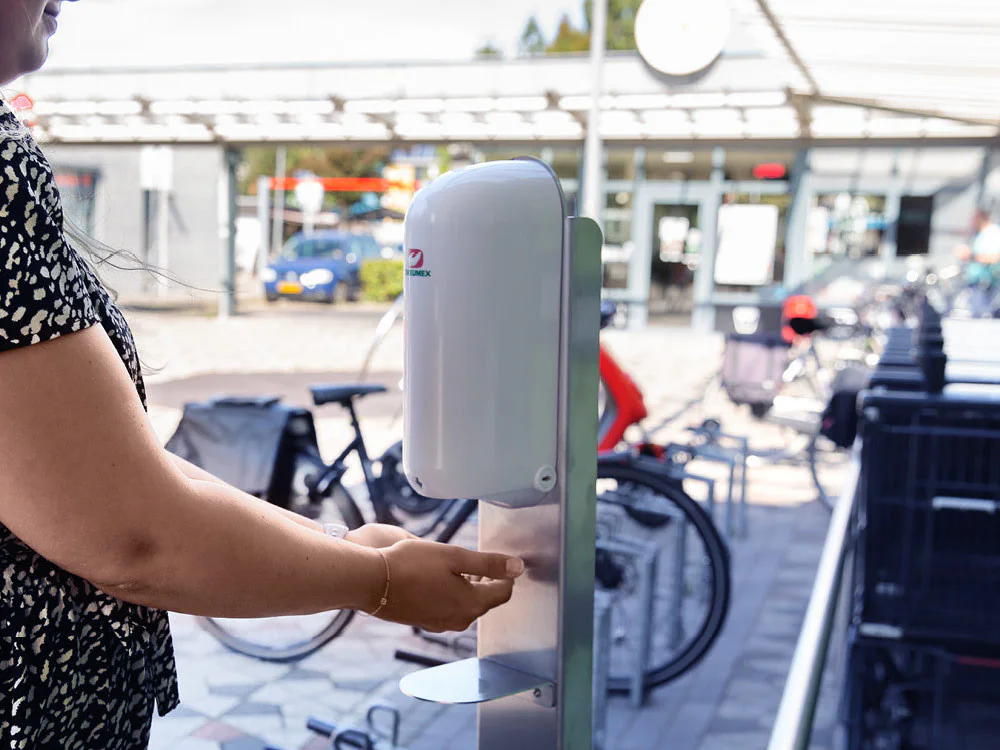 Convenient hygiene stations
When many people enter your building every day, hand disinfection is of the highest priority. Placing a hygiene station at your entrance and other high traffic areas will encourage your personnel and customers to disinfect their hands frequently.​ This will reduce the spread of disease and protect their health and safety.
Our hand disinfection solutions