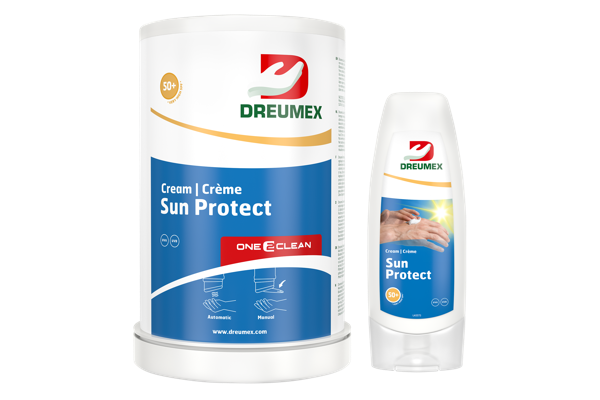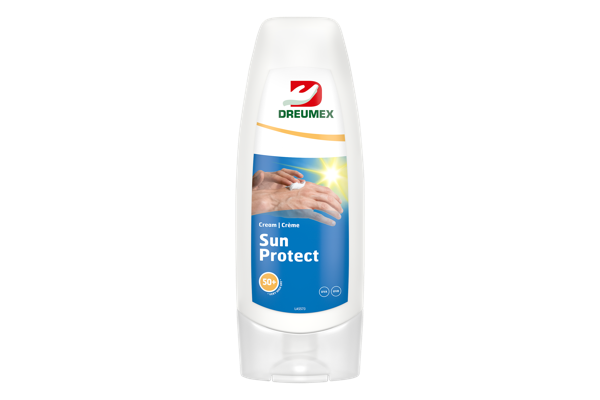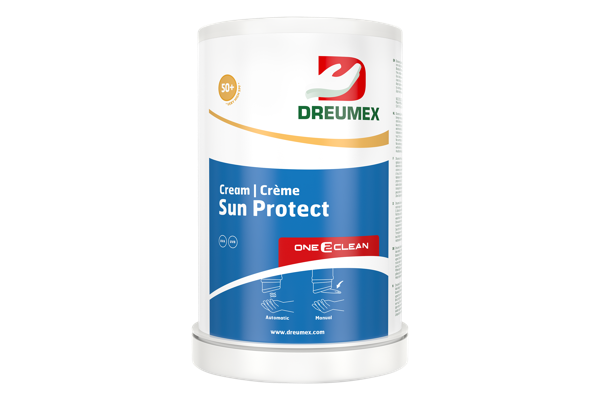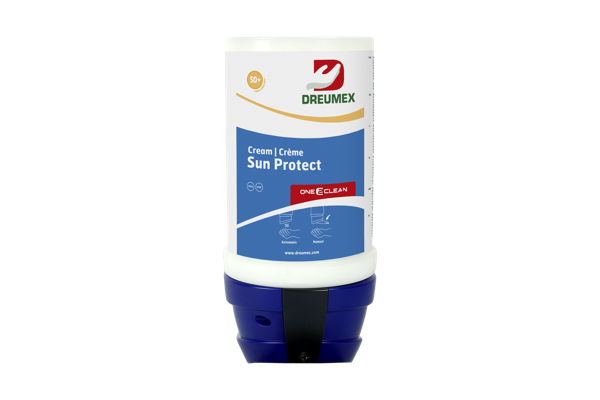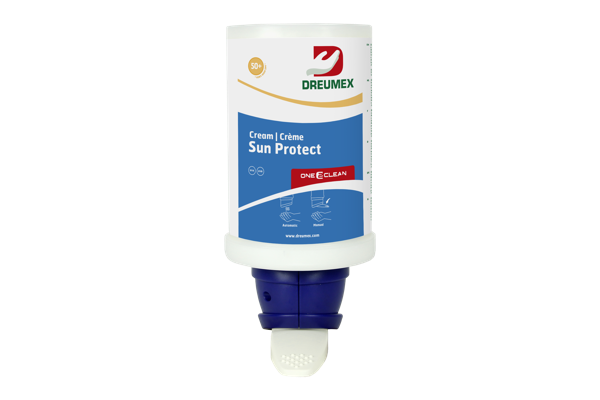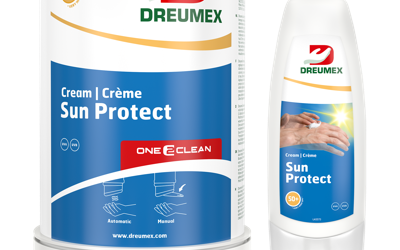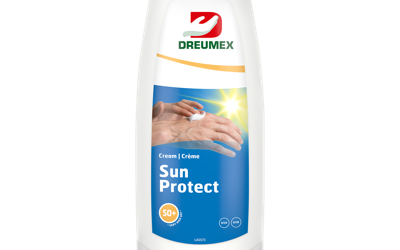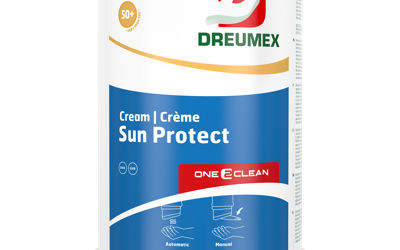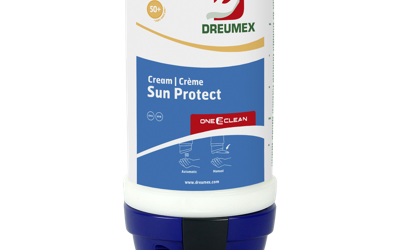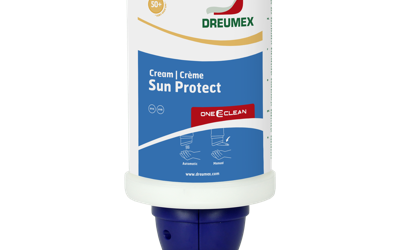 Dreumex Sun Protect
Developed for professionals
Very high SPF 50+
Easy to apply, non-sticky
Water resistant
Easy to apply sun protection creme developed by Dreumex specially for professionals. Provides extra safety while working in direct sunlight to any skin type in all construction, industrial and production situations. Excellent UVA/UVB sun protection factor SPF 50+. Water resistant and non-sticky so pleasant to use and suitlble in all kind of situations. To nourish the skin and keep it healthy, Dreumex Sun Protect contains Glycerin, Vitamin E, Allantoin and Bisabolol.
Shake before use
Apply enough cream to a clean dry skin, 15 min. before exposure to the sun
Apply again after excessive perspiration
Don't apply to a damaged and/or burned skin
Dreumex Sun Protect protects all skin types from direct sunlight while working in any construction, industrial or production situation.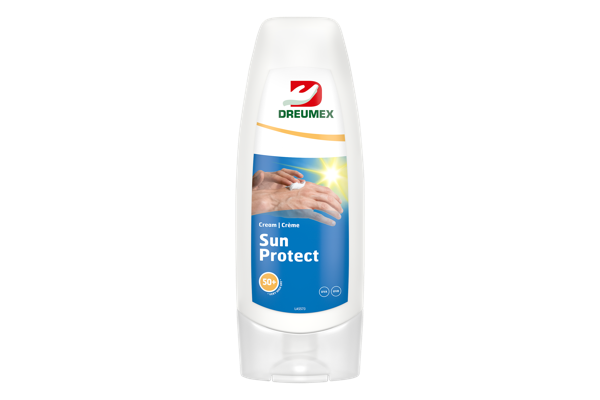 Tottle
| | |
| --- | --- |
| Content (product) | 250 ml |
| EAN code (product) | 8712602006633 |
| Content (box) | 12 |
| Code EAN (box) | 8712602006640 |
| Dimensions box (L x W x H) | 163 x 219 x 213 mm |
| Article number | 76102501001 |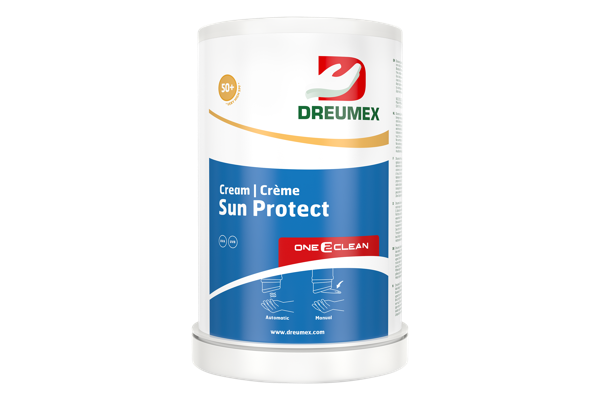 One2clean cartridge
| | |
| --- | --- |
| Content (product) | 1,5 ltr |
| EAN code (product) | 8712602006657 |
| Content (box) | 2 |
| Code EAN (box) | 8712602006664 |
| Dimensions box (L x W x H) | 266 x 136 x 206 mm |
| Article number | 76115001001 |