Dreumex Plus from dispensers now cleans even easier and better
Every day, all Dreumex employees are motivated to raise cleaning and hygiene to a higher level. That is why they always look at developments in the market, carry out research in our laboratory and listen to the experience of users on a daily basis. We are proud to announce that this approach has led us to improve our famous Dreumex Plus formula for use in the following dispensers and dispenser packages: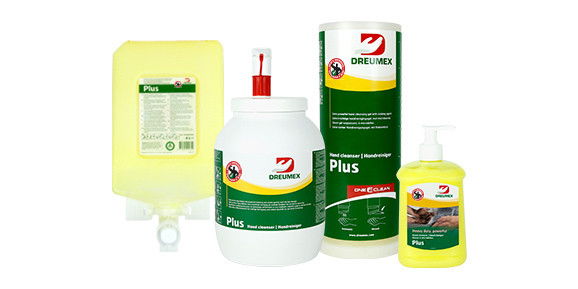 Goal-oriented optimisation
The familiar Dreumex Plus formula cleans even better and easier with its enhanced cleaning power and improved rinsing property. We have also improved the pump feature, which makes use noticeably easier. Thanks to goal-oriented optimisation, users wash their hands better and faster.
Familiar and caring, improved effect and ease
This new formula has of course been dermatologically tested and has been qualified as 'excellent'. The formula contains refatteners, which create a familiar and caring feeling. Our internal Research and Development department has invested much time to optimise the existing formula, leading to the aforementioned benefits. Dreumex Plus from dispensers will soon clean even easier and better. You can easily recognise packages with the new formula by this label: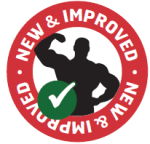 If you have any questions, you can contact our customer service at +31 412 - 406 506 or your personal Dreumex advisor.