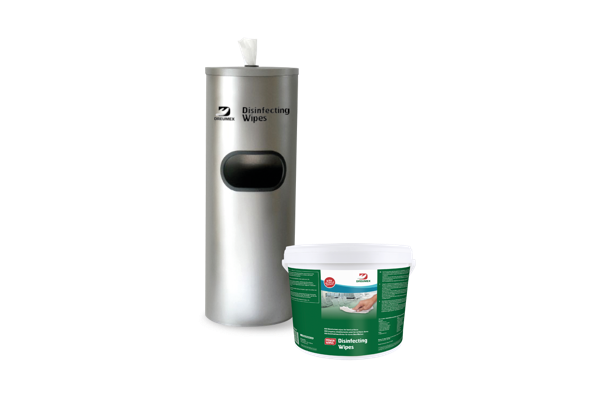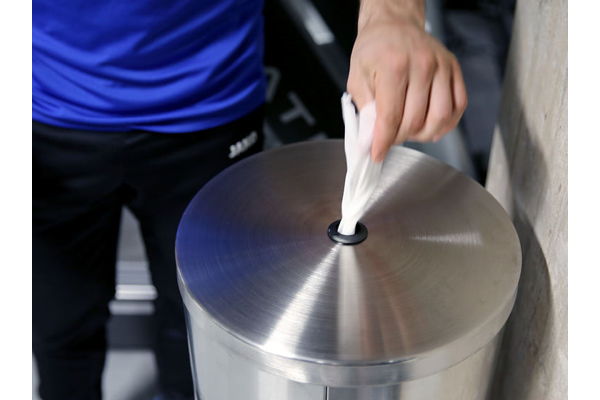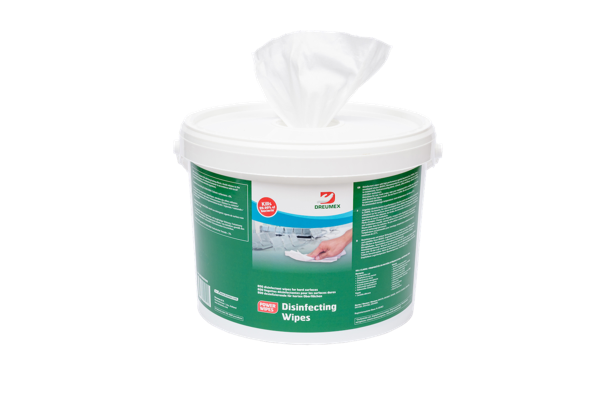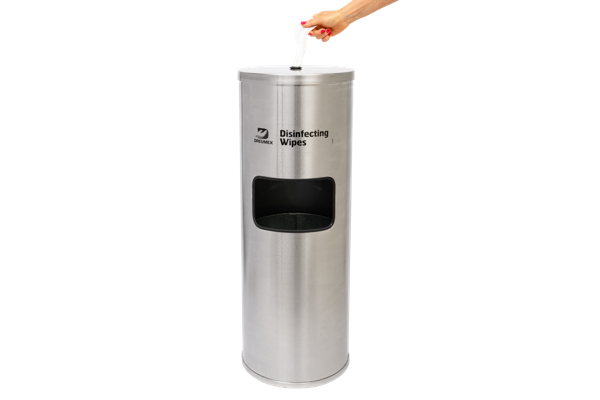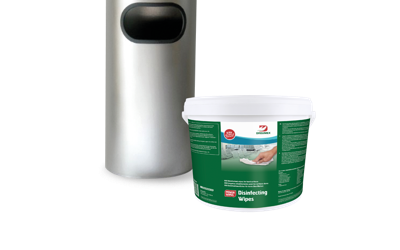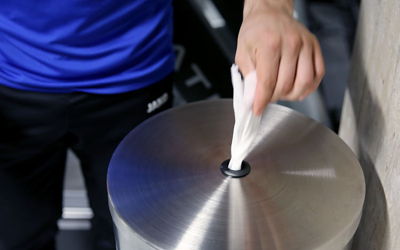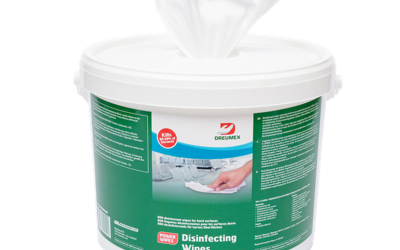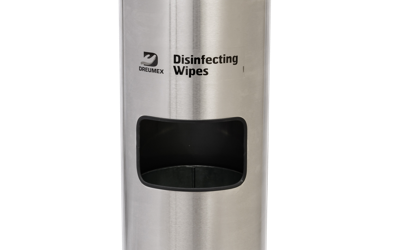 Dreumex Disinfecting Wipes starter pack
Everyting you need to disinfect efficient
All-in-one dispenser and waste bin
First 800 wipes bucket included
Combination offer
The Dreumex Stainless Steel Stand provides a solution in high traffic areas where large amounts of wipes are used, such as in the hospitality industry, gyms and the office. A bucket of 800 wipes is included in this starter pack. It fits perfectly in the top of this representative stand. You can grab wipes from the top of the stand and they can be disposed of in the bottom.

Ask us about this interesting combination offer of article 99900001036 (Dreumex Stainless Steel Stand) and 66708001001 (Dreumex Disinfecting Wipes 800 wipes bucket).
Place a bucket of 800 Dreumex wipes in the top of the stainless steel stand. Take out a wipe. Use the wipe to disinfect and/or clean a surface. Trow away the used wipe in the waste bin within the stainless steel stand.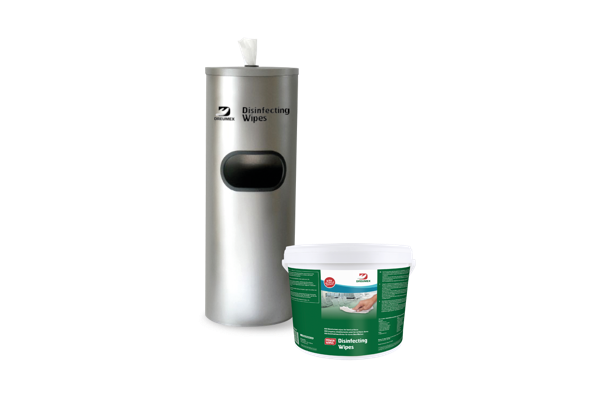 Starter pack
Content (product)
Stainless Steel Stand &
bucket 800 Dreumex Disinfecting Wipes

Content (box)
2

Code EAN (box)
8712602006169

Dimensions box (L x W x H)
393 x 393 x 940 mm

Article number
66708001004