Disinfecting surfaces in public spaces has become a vital part of a healthy and hygienic lifestyle. Dreumex Disinfecting Wipes provide the answer to your everyday cleaning needs by eliminating bacteria, viruses and fungi from hard surfaces.
With our premium Power Wipes® and our affordable Monk® Disinfectant Wipes we offer a one-step cleaning solution for every situation. In our product range you'll find surface wipes that are suitable for institutional and industrial use as well as in-home use.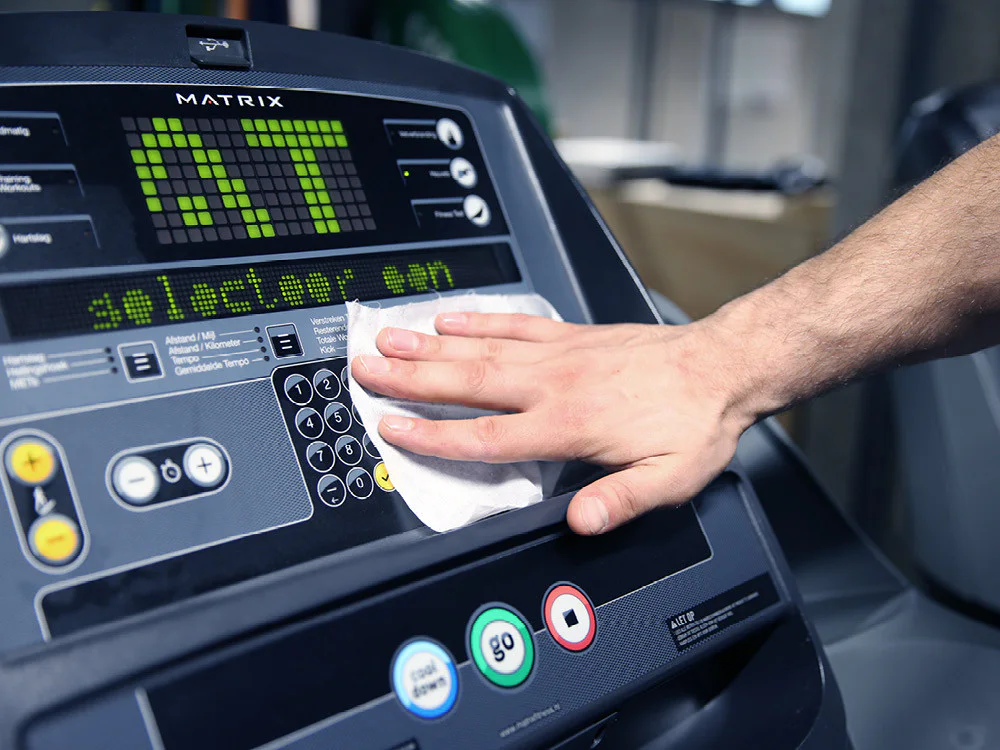 Disinfecting made easy
With our disinfecting wipes, the use of buckets, sponges and sprays is no longer needed – even rinsing isn't required. They are designed to make it easy to implement disinfecting into your daily routine, while providing and promoting a safe environment for all.
In small canisters and bulk containers
For every occasion and industry, we offer a convenient container with matching dispenser. Our wall mount holding the canister with 80 disinfecting wipes is used most in the Sports and Food industries. If you need disinfecting wipes in bulk, our stainless steel stands that hold the 800-wipe buckets are the best choice for you.