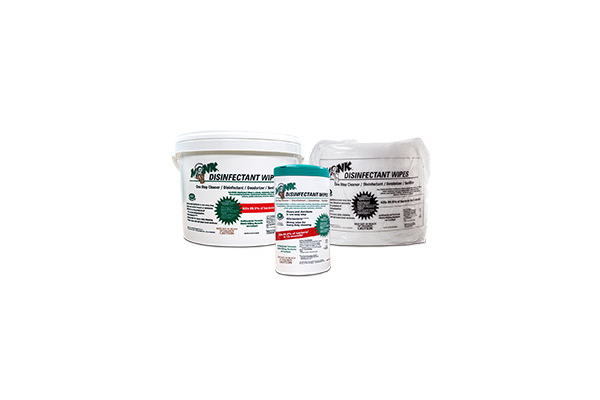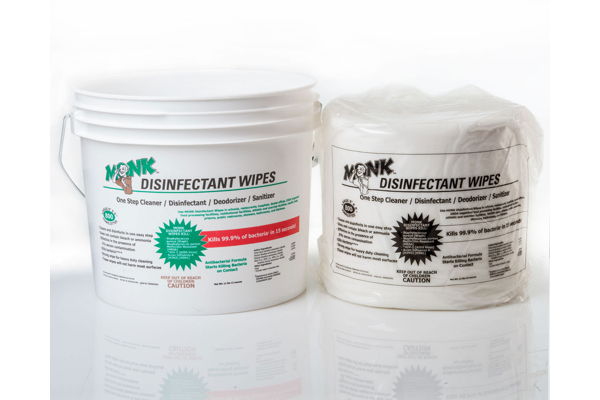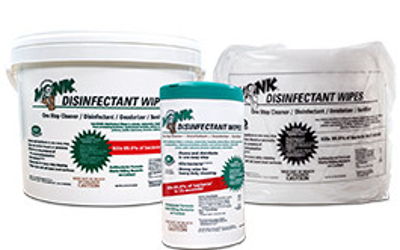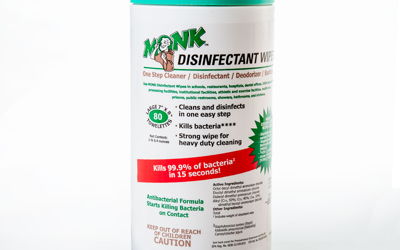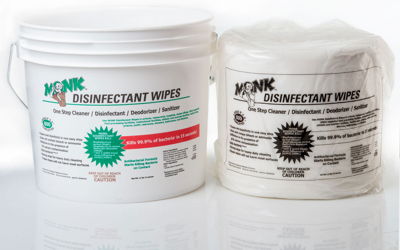 Monk Disinfectant Wipes
Strong wipe for heavy duty cleaning
Kills 99.9% of bacteria in 15 seconds
Safe on most surfaces including finished floors, keyboards, gym equipment and much more.
Monk Disinfectant Wipes are pre-moistened quat-based, bleach-free and alcohol-free formula. Ideal for use as a cleaner, disinfectant, sanitizer or deodorizer in Athletic and Health Facilities, Nursing Homes, Clinics, Veterinary Clinics, Animal Kennels, Beauty Salons, Schools, Grocery stores, Cafeterias, and other environments. Disinfects hard, non-porous surfaces in 10-minutes.
TO CLEAN AND DEODORIZE: Wipe surface with wipe. Let air dry. Discard used wipe in trash. Do not flush in toilet. TO CLEAN AND DISINFECT: Wipe hard, nonporous surface with wipe until surface is visibly wet. Allow surface to remain wet for 10 minutes. For SARS-CoV-2, treated surfaces must remain wet for 4 minutes. Let air dry. Discard used wipe in trash. Do not flush. Rinse food contact surfaces with clean, potable water after disinfecting. Do not use to disinfect dishes, glassware, or utensils. Do not use as a diaper wipe or for personal cleansing.
Canister
| | |
| --- | --- |
| Product Content | 80 wipes |
| Bar code packing | |
| Packaging Content | 6 or 12 |
| Bar code (box) | |
| Article number (6 pcs) | 50600803001 |
| Article number (12 pcs) | 50600803002 |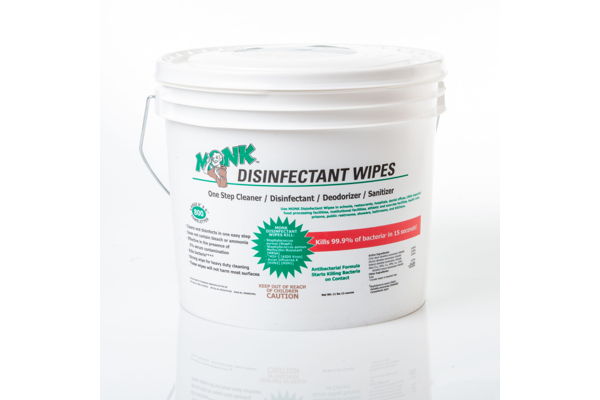 Bucket
Product Content
800 wipes
Bar code packing
Packaging Content
2
Bar code (box)
Article number
50600803001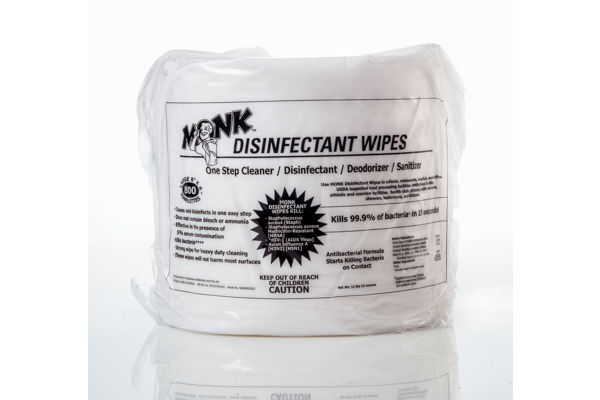 Refill
| | |
| --- | --- |
| Product Content | 800 wipes |
| Bar code packing | |
| Packaging Content | 2 or 4 |
| Bar code (box) | |
| Article number (2 pcs) | 50608003002 |
| Article number (4 pcs) | 50608003003 |