Dispenser-Mate® 5000

In a busy shop, the last thing anyone wants to do is find that their hand cleaner dispensers are empty with no stock left in the closet. When an employee is washing up, they want to clean their hands as easily as possible so they can get back to work or on their way home for the day.
Not only do other dispensers waste time during replenishment, they also waste product, which eats into your clients' budget over time.
The Dreumex Dispenser-Mate® 5000 makes it easy to get just the right amount of cleaner and make sure that all of the product is used efficiently.
Empty the Tank Every Time
The "5000" in the Dispenser-Mate® 5000 comes from the unique 5000mL dispenser system. It includes a 1000mL reservoir, which allows a standard 4000mL refill tank to empty completely. This amounts to 1444 uses for every tank of hand cleaner — an increase of up to 40 percent over other dispensing systems!
Replenishment is easy with the Dispenser-Mate® 5000. The reservoir features a level indicator so your clients can view the amount of cleaner remaining in the reservoir. This dispensing system will increase the time between refills and bring confidence that product is not being wasted in the dispensing process.
On the employee side, the Dispenser-Mate® 5000 is mounted to a wall, with a heavy duty pump that distributes the right amount of cleaner for the job. No more dealing with a mess from too much product or having to go back to the dispenser second time.
The Dispenser-Mate® 5000 can currently be paired with six of Dreumex's quality hand cleaners:
Smooth Citrus Lotion Hand Cleaner
Pumicized Citrus Lotion Hand Cleaner
Advanced Turbo Cherry Hand Cleaner
Nut Shell Walnut Hand Cleaner
GLK-55 Heavy Duty Hand Soap
Premium Blue Hand and Body Soap
No matter which product you choose, the tank installation process is the same. The tank slides into the dispenser, breaking the foil seal on the opening and locking it into place. It is secure enough to withstand a steady stream of uses without losing the cleaner or coming away from the wall.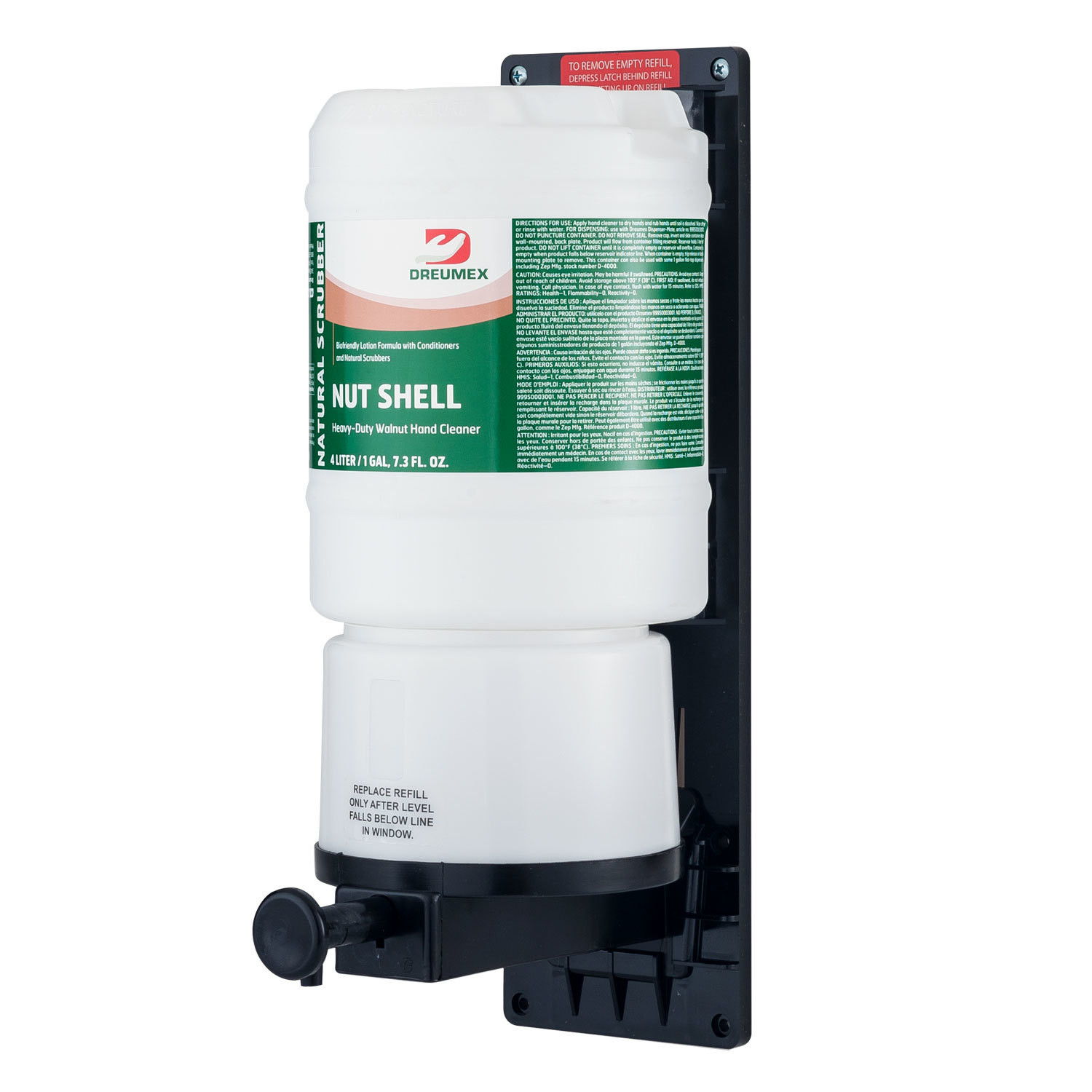 Request a Trial
Contact our sales team at 800-233-9382 or submit a request to learn more about our trial program and how the Dispenser-Mate® 5000 can make your clients' cleaning station more efficient.