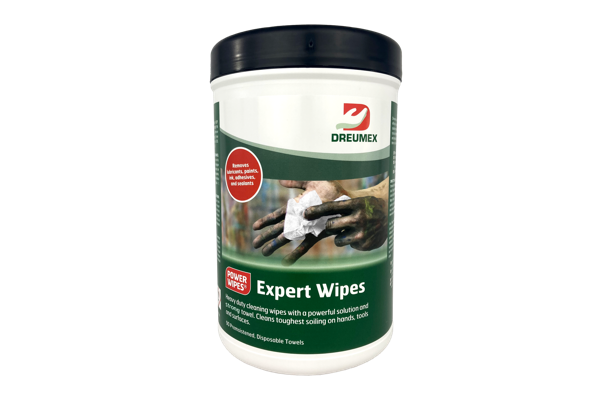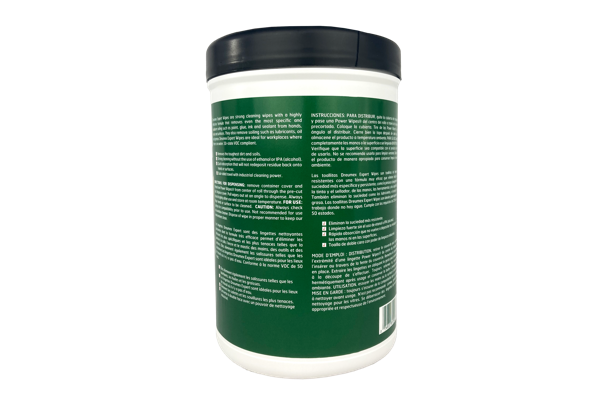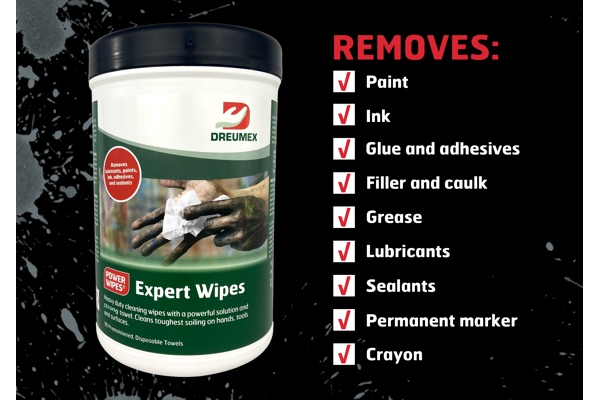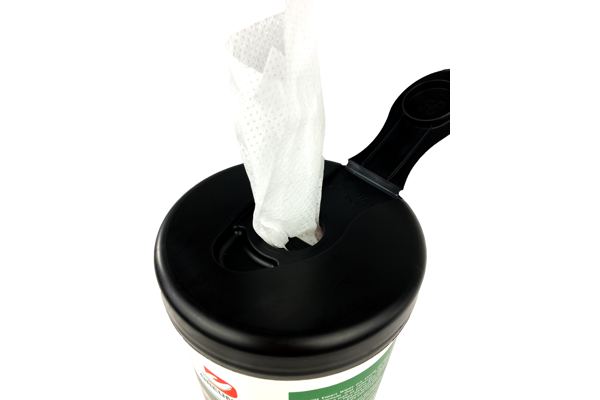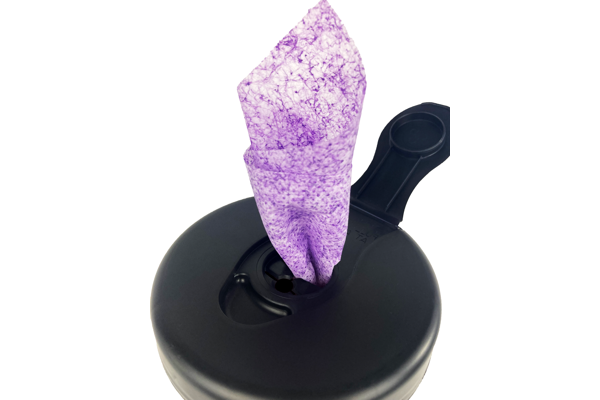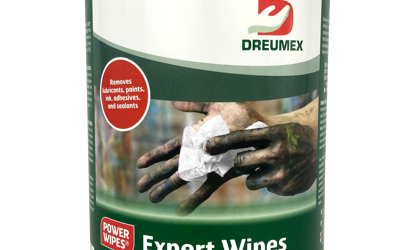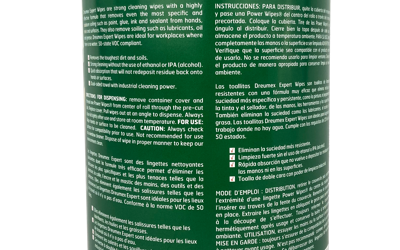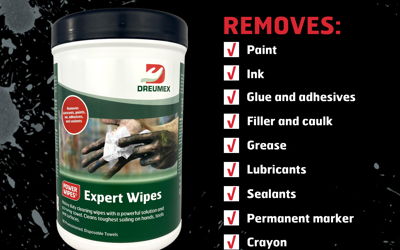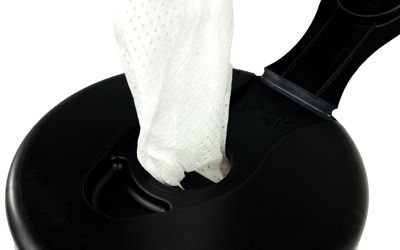 Dreumex Power Wipes® Expert Wipes
Removes the toughest dirt and soils.
Strong cleaning without the use of ethanol or IPA (alcohol).
Quick absorption that will not redeposit residue back onto hands or surfaces.
A wipe strong enough to keep up with the experts.
Dreumex Power Wipes® Expert Wipes are strong cleaning wipes with a highly effective formula that removes even the most specific and stubborn soiling such as paint, glue, ink, and sealant from hands, tools, and surfaces. They also remove soiling such as lubricants, oil, and grease. Dreumex Power Wipes® Expert Wipes are ideal for workplaces where there is not water.
Wipe hands or surface to be cleaned, always close lid tightly after use and store at room temperature. Always check surface for compatibility prior to use. Not recommended for use as a window cleaner. Dispose of wipe in proper manner to keep our environment clean.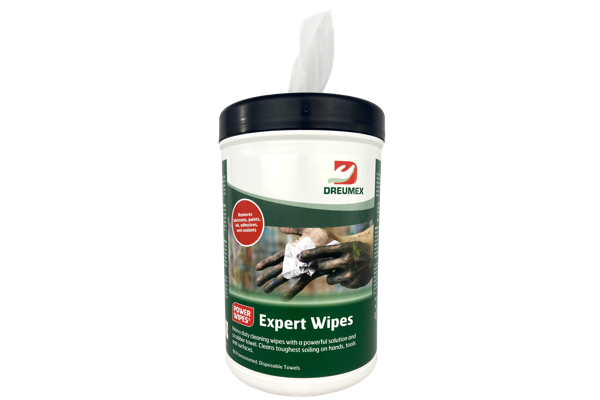 Dreumex Power Wipes® Expert Wipes
Packing
Canister
Content
90 towels
Bar code packing
074833820906
Content (box)
6
Article No.
76400903001
76400905001